Publication Date: 15 May 2015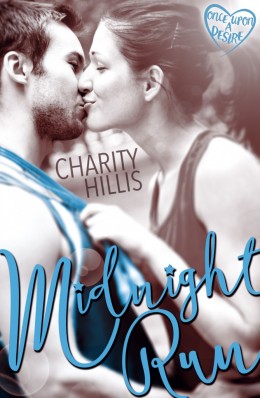 Once Upon a Time never felt like this…
Running, coffee, and New York City: Nora feels like she's got it all. But when this barista meets Kingston, a handsome Texan, she realizes the one thing she's been missing is love. Kingston doesn't want to admit that he's looking for a fairy tale, and he sure didn't think he'd fall for two women. But what he doesn't know about his running buddy and the pretty barista might surprise him. MIDNIGHT RUN is a contemporary romance inspired by Cinderella, and it's the first book in the Once Upon a Desire series. Once Upon a Desire: contemporary fairy tales with a pinch of spice.
REVIEW
Rating: ⭐ ⭐ ⭐ ⭐
A fairy godmother comes in different packages…
Nora is enjoying her life in the big city of New York as she gives her all to her barista job while tailoring her life to fit in her love of running. Kingston shares Nora's love of coffee and is immediately intrigued by the beautiful woman serving him. He is torn, however, as he also met someone in his running club who he would like to know better. Shared interests, some misconceptions and fate, which is helping and hindering them, makes for an interesting, and bumpy, romance.
I had no idea what the theme of this series was until nearing the end of this really enjoyable quick read. Both Nora and Kingston are down-to-earth people who are dealing with life's challenges and hurdles with as much grace as they can. Drawn to each other, so many things seem to get in the way of a true connection. I love how this story plays out in true fairytale fashion with an ending that made me sigh quite happily. Gentle and sweet, a perfect story for a rainy afternoon in front of the fire.
About Charity Hillis
Charity Hillis has always had a thing for fairy tales. She is the author of the ONCE UPON A DESIRE series, including MIDNIGHT RUN (out now), CUTTING LOOSE (coming fall 2015), and PRINCESS SUITE (coming winter 2015). She believes in HEA like she believes in chocolate.