Desires

by
Galia Ryan
Description:
Anna is one of Elite Escort Agency's most popular call girls. She is quite comfortable living in the lap of luxury and pleasing a variety of wealthy men on her own terms; however, she longs to return to respectability. Only now she is accustomed to the best of everything. So Anna embarks on a quest to discover what else she is good for, other than dazzling every man who crosses her path.

Anna's calm is shattered when a former client resurfaces. A few years earlier Adam introduced Anna to bondage and submission. But although he held her in his thrall, Adam overestimated his power. When he demanded total surrender, she cut herself off from him forever. Now Adam is asking to see her again. Initially she refuses, but what can she do? She can't stop thinking about him.

The owner of Elite, Stephanie, is also haunted by memories of a former lover--Giancarlo, now married and dedicated to charitable work. When, after ten years, they come together once more, neither can resist the pull of their unresolved past, despite the possible consequences to Giancarlo's career.

Desires is Book 3 of the Luxuria Trilogy. It completes the cycle that began with Anna's story in Choices and Stephanie's in Secrets.
Review:
Anna and Samantha's stories
continue
here in Desires. Both are getting itchy feet and want more out of life than Elite Escorts can give them. For Anna being an escort is no longer providing the satisfaction that it once did. The work has become a chore. S
he is looking for something more from her life but doesn't know what that is. When Adam, her re
gular client from Choices, reappears in her life, wanting her again, it causes her to do some deep thinking about her future. Will his reappearance rekindle her desires for her work or will it drive her away and towards another future? Will she choose a life of uncertainty with Adam or a life where she is in control of her own destiny?
Samantha is always experiencing some self-doubt as an old flame comes to her attention again. She
realises
that
her life is missing something but what that is she uncertain about. A trip to London to meet up with an old flame causes her to take a long hard look at her life. Will things change for her? Will she open up her heart to the possibility of sharing it with someone else?
Even Adam is considering his own future as he finds himself wanting Anna back in his life. He explores the emotions he is feeling for Anna
and tries to get her out of his system but finds himself coming back to her time and time again. But is what he can offer enough for Anna? He is a dominant male but is this what Anna wants?
Both Samantha and Anna are strong, independent women but are both suffering a crisis of direction in knowing what they want for their future
s. Their desires have changed over time and their current lives are no longer satis
fying
them as they once did. Do they need money, love, male company or a change in career for their future satisfaction?
Life doesn't always give you want and this story follows this concept through by not giving you a traditional happy ever after ending. It leaves you wanting more from this trilogy.
Enter to Win!


About the Author:
Convent-educated from the age of four, Galia Ryan was brought up not to question. Perhaps because of this, she has always been fascinated by all things esoteric and "outside the square." Originally from Sussex, England, and now living in New Zealand with her soul-mate husband and grown-up family, Galia tries to find time between her passions for writing and reading and for her other love—travel. There is always a growing list of must-see places. Desires is the third novel in the Luxuria Trilogy, which began with Choices. Book 2, Secrets, tells Stephanie's story. Galia is currently working on an anthology of short stories. You can find her on the Web at: Galiaryan.fannypress.com.
Social Links:
Website
●
Amazon
●
Facebook
●
Goodreads
Buy Links:
Amazon
Tour Coordinator: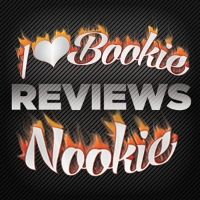 Please check out the other stops on this tour today:

This post contains Affiliate Links.